Jayne Carsten - Vice-Chairman
Scott Williamson
Atwood McIntosh
Frances McClary - Sec. & Treas.
Brian McClam - Chairman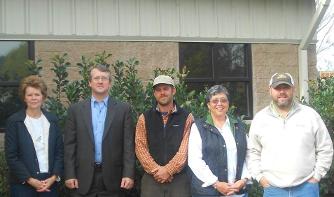 Associate Commissioners
Charles B. Cantley
Ruth E. Brown
Rupert Burrows
Oneal Bluefort

Commissioners Emeritus
Richard Gamble
William Douglas Bodiford
James J. Dukes Jr.
The Board of Commissioners is composed of five members. They determine the needs and set the prioriteis for the conservation work in the District. Two members are appointed by the SC Department of Natural Resources and three are elected in the general election.
The Board of Commissioners meet on the first Tuesday of each month at 9:00 a.m. in the conference room of the USDA Service Center at 502 Martin Luther King Jr. Highway, Kingstree, SC 29556.