Learn to Burn Workshop 2023
The fourth in a series of Learn to Burn Workshops was conducted on February 28, 2023 in the Bloomingvale Community. The workshop allowed many of the attendees to participate in the controlled burn. The SC Forestry Commission presented a program teaching those in attendance what preparations should be made before a burn and how to report the burn. They were taught about liability issues and how to get assistance. Different burning techniques were covered and then demonstrated in the burn. Afterwards the participants were able to explore the area to see the effects of the burn.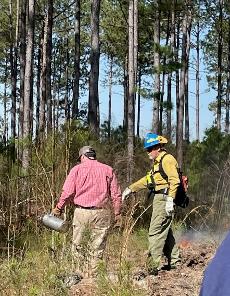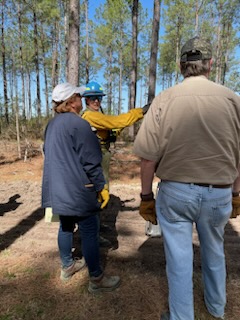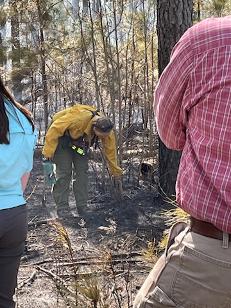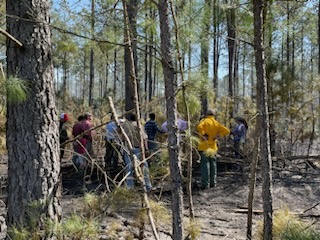 Learn to Burn Workshop 2022
Fire is a necessary tool in forest management. But it is very dangerous if not used properly. Therefore, the Williamsburg Conservation District conducted another in a series of workshops on February 16, 2022, to show landowners the proper ways to conduct and maintain a burn. Participants were taught by SC Forester Ron Holt the proper pre-burn preparations including how to make a burn plan and how to notify the SC Forestry Commission of a burn. The attendees were taught about the effects of the weather and how to do a test fire. Liability issues were discussed as well as how to get assistance. Different burning techniques were conducted to show the attendees different ways to burn. They were allowed to take part in a burn by using the drip torch and securing the burn while under close supervision of the Forestry Commission. A demonstration was also done on burning uphill and downhill to show the vast difference in the burns. A successful burn was conducted and those in attendance gained a lot of useful information.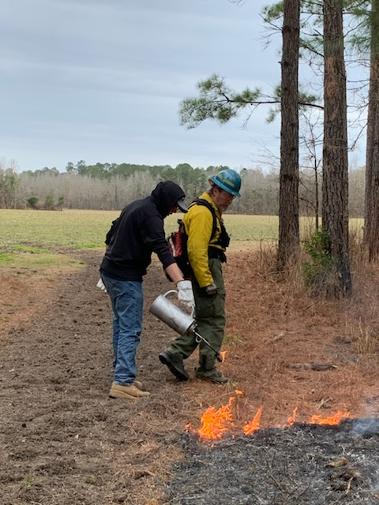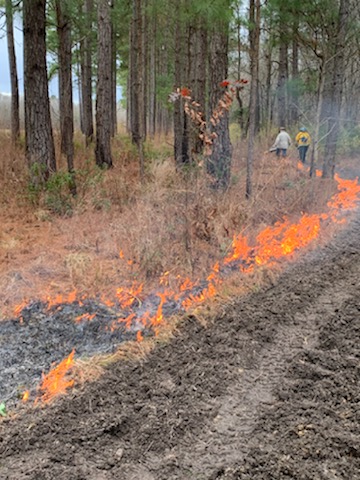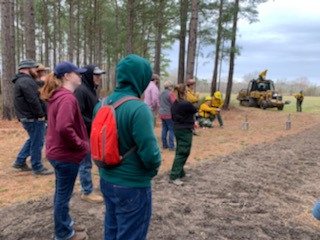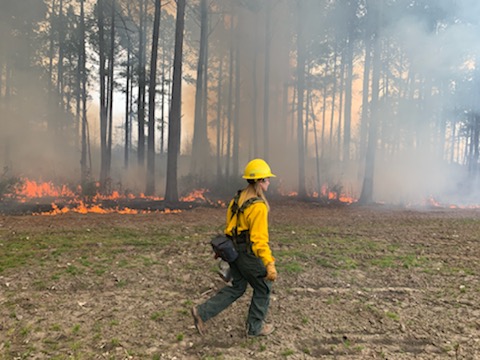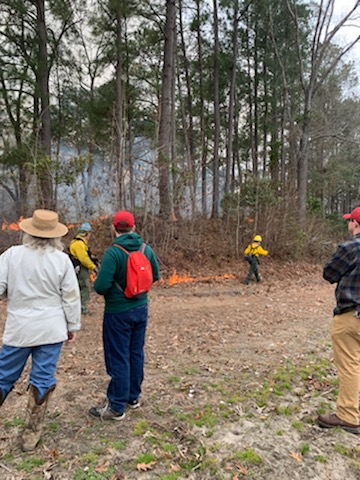 Learn to Burn Workshop 2020
On February 10, 2020 the Williamsburg Conservation District and the SC Forestry Commission hosted a second Learn to Burn Workshop. Held at White Oak Plantation, the workshop was conducted by GraceAnna Cooper and Chet Foyle of the SC Forestry Commission. They presented a program covering Why to Burn, Pre-burning preparation, Liability issues and Post-burn instructions. Partners from NRCS, Clemson Extension and SC DNR gave information on what assistance and programs their agencies offer. Following the program, the Forestry Commission conducted a sucessful prescribed burn on the property.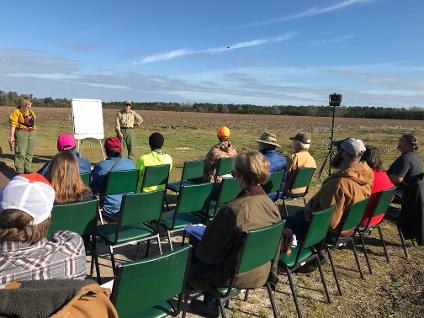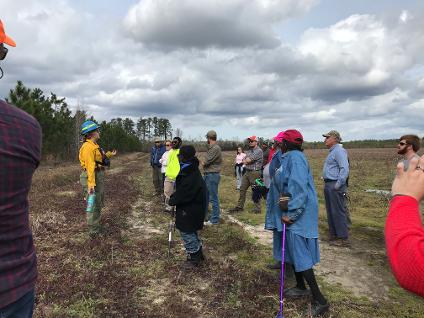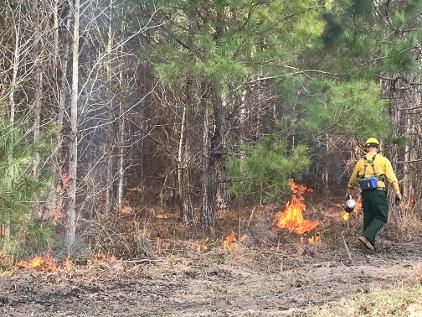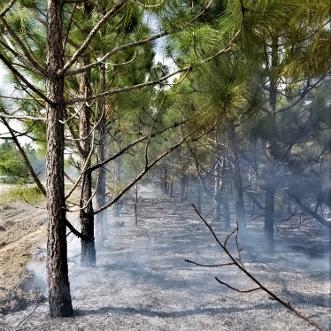 Learn to Burn Workshop 2019
On February 5, 2019 the Williamsburg Soil and Water Conservation District partnered with the South Carolina Forestry Commission to hold a Learn to Burn Workshop. The workshop helped landowners with low to moderate burning experience. The participants learned why it is important to burn their woods and the proper planning and burning techniques. They also learned about liability issues, burning tools, and what assistance is available to them. They were also shown what appropriate post-burn follow up should be done.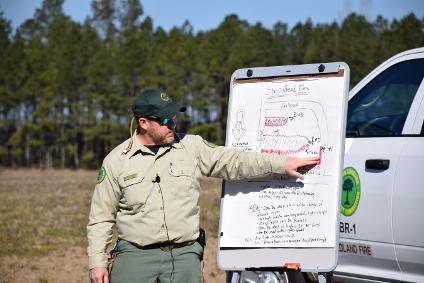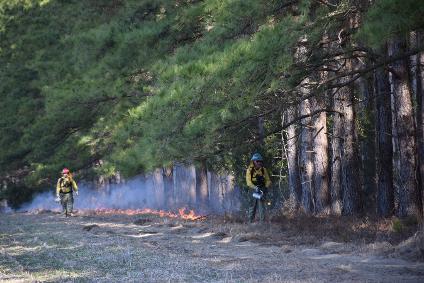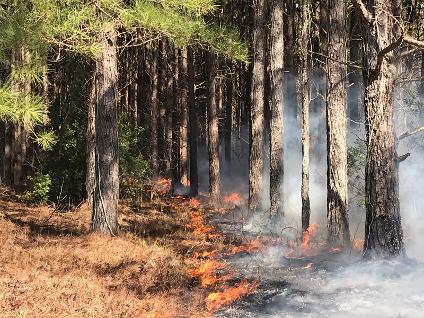 Livestock & Forestry Workshop
The Conservation District held a Livestock and Forestry Workshop in Kingstree on July 26, 2018. Lee Vanvlake of Clemson Extension provided information about grazing management practices of livestock herds. He covered the types of forages needed in summer and winter and gave information about them. Lee explained how winter forages are incorporated into planted pastures and how it effects herd health management. Ron Holt of the SC Forestry Commission presented information on managing forests including growing and harvesting. He stressed the importance of managing timber as a crop and prescribed fire as a management tool. Ron spoke about silvopastures, including the planting process and how it works best after the thinning process. He answered questions about harvesting timber and pricing.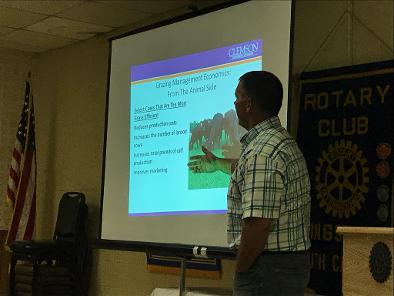 Cover Crop Workshop
On March 8, 2017 the Williamsburg Conservation District hosted a cover crop workshop in Kingstree. The workshop helped demonstrate the benefits of using cover crops and how they protect and improve the soil.
The workshop featured speakers Buzz Kloot, Carl Coleman, Rupert Burrows and Jeff Lucas who addressed weed control, herbicide management, farming with cover crops and making cover crops pay. A demonstration of DNR's rainfall simulator displayed the amount of water that is retained by cover crops. With over fifty in attendance, the workshop was very successful.